~ Welcome to my website ~
Grab a drink, pull up a chair, and relax while exploring the romantic adventures I love to write. I am sure there is a romantic adventure that will call to you.
~ Now Available ~
Contemporary Romance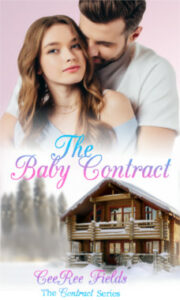 Book Two in The Contract Series
An unwanted wife, a broken contract, and a secret baby.
Elizabeth Sutherland Martinez's life was idyllic. She married the man of her dreams. Had a supportive stepfather. And a dream job. Until the night she discovered everything she thought was true was a lie. Her husband only needed her to settle a debt to her stepfather by getting Elizabeth pregnant. The child and Elizabeth unknowing pawns in a contract forged between two powerful men bent on adding to their wealth.
She fled from it all.  Read More
Romantic Suspense
Book Three in The Rayburn Mysteries
Hunting a killer is easy, unless you're planning a wedding.
Josephine 'Jo' Rayburn finally landed the lieutenant's rank after her last case. She was exactly where she wanted to be professionally and personally now that Rhysian 'Rhys' Harrison had asked her to marry him. However, nothing is ever easy as Jo and her team have been tasked with helping uncover an international serial killer, one who is using a game Rhys's brother plays and calling themselves Slenderman.  Read More
Sci-Fi/Fantasy Romance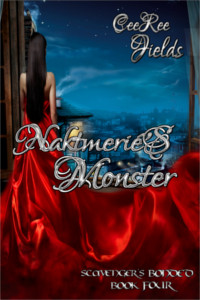 Book Four in Scavenger's Bonded Series
Sometimes the future is a path set in the hardest of stone and can only be altered by love.
Oneyroi D'Naktmerié is a product of the Northern Installation, designed to be the stuff of nightmares. At fourteen his abilities proved deadly, and he shuts them away terrified of how uncontrollable his power is. He refuses to bond as that could unleash the dangerous abilities constantly roiling inside of him. Taking refuge in the village of Ketewah, Naktmerié's only pleasure now is spending the night with whatever willing woman catches his eye. Never spending more than one night with each.
Until he meets Shae, the Speyressa of Uanty.  Read More