Hi CeeRee and all you fabulous readers out there *waves* Thank you so much for having me today! My romantic suspense, Maximum Risk (Book #1, Wolff Securities) is on sale for .99 for a limited time only so I hope you'll go pick up your copy now! You can buy it HERE on Amazon.
As a special treat, Quinn and Avery have agreed to do a character interview for you today! Yes, it took some doing, but I managed to get them to answer a few questions for me. So, without further ado, here are the hero and heroine of Maximum Risk, Quinn Wolff and Avery Marks!
How did you first meet your writer?
Quinn: When she decided to pull me on a rescue mission in the Middle East.
Avery: I was the rescue mission.
Did you ever think that your life would end up being in a book?
Quinn: Hell, no. I run a private security firm, our business shouldn't be in a book.
Avery: I've been written about in brochures and magazines with my charity work, but never a book.
Did you have a hard time convincing your author to write any particular scenes for you?
Quinn: More like she convinced us. I'm still not happy with what you did, Jennifer.
Jennifer: I know, and I'm sorry, but I had to go where the story took me.
Avery: *sadly* I don't like that part of the story. Let's just move on.
Are you happy with the genre your writer has placed you in?
Avery: That's a loaded question. Romantic Suspense is great and all, but it means hell for Jen's characters. I like the romance, not so much the suspense. Too nerve-wracking.
Quinn: I prefer to keep my wife out of the suspense part.
If you could rewrite anything in your book, what would it be?
Jennifer: I can't let them answer that because it will give away the book. They don't like to talk about it anyway.
*Quinn and Avery nod in unison*
Do you like the way the book ended?
Avery: Despite what we had to go through to get there, yes. *laces her fingers through Quinn's*
What do you do for a living?
Avery: You already know Quinn runs a private sector security firm. I'm founder of Books for Change. A non-profit organization that helps teach women and girls to read in deprived areas of the world.
What are you proudest of?
Quinn: My family.
*Avery nods, squeezing his hand*
What do you like most about where you live?
Avery: Quinn's family lives on a private lake in Michigan. It's the most peaceful place I've ever been. I love it there. Although it took some time to get used to not having the city outside my window.
What's your favorite thing to do on a rainy Sunday?
Quinn smiles: Mom cooks a big family dinner and afterwards we play our traditional football game.
Avery: Translated into five alpha male brothers kicking the crap out of each other *she smiles*
If you knew a zombie apocalypse was coming in one week, what would you do?
Avery: I have the Wolff brothers surrounding me. I would have no worries. Not that I believe in zombies.
I hope you enjoyed talking with Quinn and Avery! Thank you for stopping by!
Author Bio: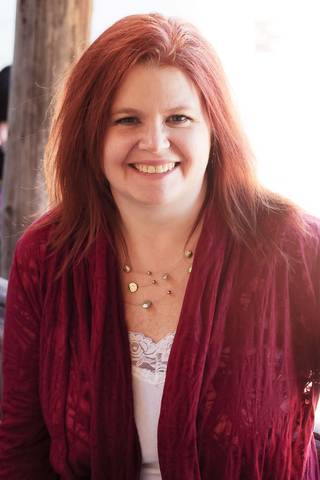 New York Times & USA Today Bestselling Author Jennifer Lowery is a romantic at heart. She believes that happily ever after is only the beginning of her stories. And the road to that happy ending is paved with action, adventure, and romance.
She debuted her first book in 2012 which made her dreams of being a writer come true, followed with her SEAL Team Alpha series and loves her job as much today as she did then. She is delighted to bring you stories from the heart and hopes you enjoy them as much as she did writing them.
Connect with Jennifer:
Sign up on her website with your email and never miss another update from Jennifer:

https://jenniferloweryauthor.com/
Love my books? Want to receive news, releases, giveaways, and more directly to your inbox? No spam, just the info you want to know!
Sign up with your email today and don't miss out on news from me!
https://jenniferloweryauthor.com
Thank you for having me today, CeeRee!! I just want to send out a big THANK YOU to all my readers out there! Without you I wouldn't be here. My wish is to one day meet each and every one of you so I can personally thank you for your generosity and support! 

All my best, 
Jennifer